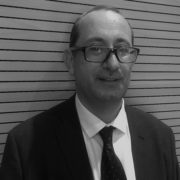 Christophe Lanord is co-founder of the Jean-Pictet Competition in International Humanitarian Law (IHL) and its administrator since 2017. From 1989 to 2016, he was also a member of the Committee for the Jean-Pictet Competition (CCJP).
The Competition is a training event in international humanitarian law (IHL) for students (law, political science, military academies, professional institutes …) taking part in the competition in teams of three persons. The 48 selected teams, usually from the five continents, receive a remote training in IHL. They then meet for one week in a place that changes every year, for the Competition itself. They compete in the context of simulations and role plays built around a fictitious armed conflict. Teams play the role of actors of armed conflicts (military, humanitarian, political officers, lawyers…) in a context larger and richer than the sole judiciary context. Teams benefit from the support of tutors in tests where they are assessed by the jury. All tests are oral – no written part is required, except the application file.
Replicated on the five continents, this form of public international law competition was set up to reflect more faithfully how IHL is implemented, be it in courts or on the ground, at the very heart of armed conflicts.
As the creator of this format with Michel Deyra back in 1989, Christophe Lanord holds a postgraduate diploma (DEA) in political science from the Université d'Auvergne and a DEA in international law from the Université de Paris II Panthéon-Assas. He also holds a PhD in law from the Université d'Auvergne. The thesis which earned him this title focuses on "The legal status of National Red Cross and Red Crescent Societies".
After his studies, Christophe Lanord first served as a legal advisor at the International Federation of Red Cross and Red Crescent Societies (IFRC) from 1992 to 1999. He then worked as an independent consultant on humanitarian issues until 2014. He returned to the IFRC to serve as Senior Legal Advisor from 2010 to 2012, and then as Senior Officer for HR Systems and Policies until 2016, during which he was appointed ad interim Head of HR Department between 2014 and 2015.
Christophe Lanord has written and co-authored several articles dealing with the educational approach promoted by the Jean-Pictet Competition, advocating for "taking the law out of the books" using armed conflicts-focused simulations and role-playing games. In his writings, he also presented the impact of the Competition on career path and life experience of participants. Based on the "learn, compete, meet" motto, dozens of editions of this event have forged a community of over 4000 "Picteists". More than half of them have continued their studies and careers in fields related to humanitarian law and action.
Beyond his writings, Christophe Lanord truly embodies the Jean-Pictet Competition. He has taken part in each edition since 1989 and worked relentlessly and humbly towards its success, balancing legal excellence with humanitarian spirit, and continuously innovating year after year. He has become a key stakeholder for practice oriented IHL training. Indeed, after taking part in the competition, countless Picteists have played an active role in armed conflicts: whether as ICRC delegates, military advisers, magistrates or representatives of government called upon to negotiate peace agreements or treaties such as the Statute of the International Criminal Court.
Looking at the formidable humanitarian community the Pictet Competition has generated all over the world, awarding Christophe Lanord and Michel Deyra the Henry Dunant Prize 2021 – Field is as much a consecration as a confirmation of their impact on the promotion and implementation of IHL. Their contribution in that respect serve both Henry Dunant and Jean-Pictet's ideals for a world with less suffering in wars and is truly remarkable.
External links
Listen (in French) to the interview between Etienne Kuster, member of the Board, and Christophe Lanord on Radio-Cité.
Ceremony recordings are available online.