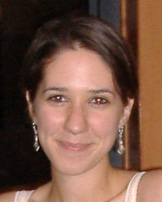 On 4 April 2008 at the graduation ceremony for the 2006/2007 course,, the Henry Dunant Prize Foundation, in partnership with the Academy of International Humanitarian Law and Human Rights in Geneva, awarded the Henry Dunant Prize 2008 to Mrs Stéphanie Bouchié de Belle, author of the outstanding academic work entitled "Human Shields in International Humanitarian Law: an Analysis". The ceremony took place in the Auditorium Jacques Freymond at the Graduate Institute of International Studies and Development (HEID), at 6.30 p.m.
The Henry Dunant Prize Foundation awards its prizes to those whose work is remarkable in that it strives to deepen, expand and renew the ideas or commitments of Henry Dunant. The value of the Prize is 5000 francs.
The Academy succeeds the University Centre for International Humanitarian Law, founded in 2002 by the Law Faculty of the University of Geneva and the Graduate Institute of International Studies. It is mandated to provide teaching of a high academic standard and to conduct and promote scientific research within fields of international humanitarian law and other branches of international law relating to situations of armed conflict and states of emergency.
The Henry Dunant 2008 Prize was awarded to Mrs Stéphanie Bouchié de Belle, of French nationality. Her diploma thesis primarily relates to the issue of the protection of civilians in situations of armed conflict and, in particular, to the definition of the notion of "human shields". In it she firstly tackles the issue of the prohibition in international humanitarian law on using civilians as human shields while, secondly, deepening the protection they enjoy so that this prohibition is not used to justify indiscriminate or deliberate attacks under the false pretext that the victims were human shields, which would be tantamount to not regarding them as full civilians.
The prizewinner dealt with this subject in all its aspects in an extremely well written and structured thesis of a high communicative and educational quality. The arguments are exhaustive, balanced and presented in sober and concise language. All opinions are presented and discussed but the author also takes a distinct personal stand. She demonstrates an admirable familiarity with international humanitarian law. The issue and responses put forward by Mrs Bouchié de Belle contribute to advancing the ideals of Henry Dunant.
With this prize, the Henry Dunant Prize Foundation and the Academy wish to motivate young people to continue to contribute widely to the dissemination of international rules in favour of the victims of armed conflict and state of emergency situations.
Read