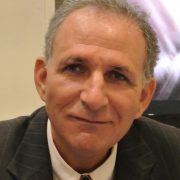 The Henry Dunant Prize Foundation has awarded the Henry Dunant Prize – Field 2016 to M. Mohammed Abdelmajid Ben for his tireless commitment to some of the ideals of Henry Dunant :
The dissemination of International Humanitarian Law (IHL) in the countries of the Maghreb

The action of Henry Dunant for the abolition of slavery

 

The discovery and respect of others cultures

 
The ceremony took place at the Salle de l'Alabama, 2 rue de l'Hôtel de ville in Geneva on the 14th of March 2017 at 5 P.M.
For more than a quarter of century, Mohammed Abdelmajid Ben Ahmed worked at the delegation of the ICRC in Tunis. Since 2013, he is responsible for the distribution of International Humanitarian Law (IHL) for the Tunisian Red Crescent.  With an excellent knowledge of the Maghreb, its language and history, he has dedicated himself to pleading the IHL in countries of Arabic language where he soon became a precious link between the occidental civilization with Christian roots and the Muslim civilization and its Islamic roots.
Fascinated by the history of the founder of the humanitarian movement, Mr. Ben Ahmed's interest focused in particular on the period when Henry Dunant expressed a well-intentioned curiosity about the Tunisia of the 1850's. He reedited Dunant's works "Notice on the Regency of Tunis" and "Slavery in the Muslim world and in the United States of America" where the Geneva philanthropist fought to obtain the abolition of this obnoxious and unbearable practice.
Of open and tolerant spirit, Mohammed helps us also to better understand his country, its wealth and potential. Of note, he intervened in a decisive way to help us access the National Archives of Tunisia and introduce us to the Bey family whose ancestor of the time appreciated so much Henry Dunant.